If someone asked me to define the style I had in mind when we furnished Sadler House, it would be tough to summarize. We wanted the house to be comfortable, yes. We wanted it to be grounded and unfussy. Most of all, we wanted it to feel fresh and light.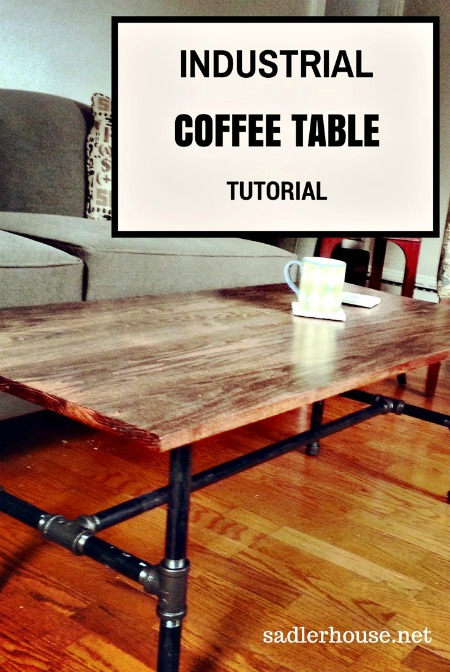 We also had a tight budget.
Have you ever gone shopping for a coffee table? Man, those can be expensive! After building the farmhouse table for the dining room, I importuned Dan to take on the coffee table. Even buying one used to refinish was looking to be much too expensive. Why not just craft our own?
While scrolling through the hundreds of tutorials on Pinterest, I came across a photo of a table someone made using wood and plumbing parts. That was it. I loved the spare and sturdy design.
All the materials we used for this table were found at our local home improvement store. If you wanted to, you could do this really cheaply using pine. We splurged a little and went with poplar, since it is more durable and has a cleaner look after being stained.
All-told, buying the materials for the table cost us about $125…although I must confess I have long-since misplaced the receipt (oops). Suffice to say, we got a beautiful new table for much less than we would have paid in a store. Read more →